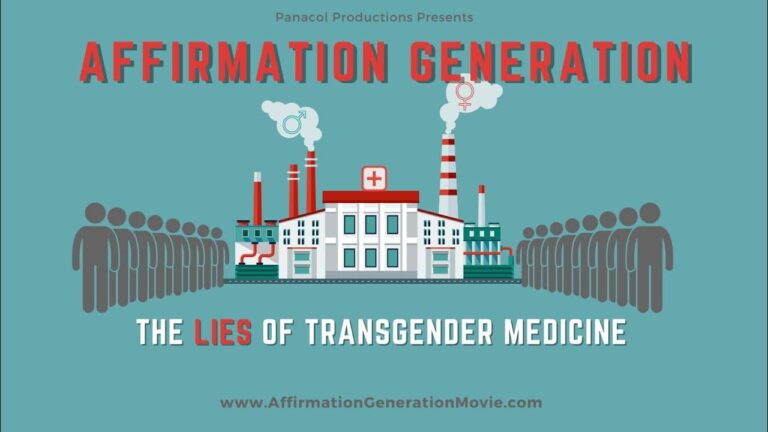 Where
445 S. Stark Hwy
,
Weare
,
03281
Event Registration Fees:
$5
An event by:
More Information:
Transgenderism – where did this craze come from and where is it going? Some say it started with Kinsey and some say the mission is transhumanism, with transgenderism just being a stepping stone.
Freedom Film Festival brings you documentaries and commentary this week. We thought this subject was very timely, especially with the Bud Light/Nike sports bra/Oil of Olay/other woke corporations' hire of Dylan Mulvaney (a man) to represent women. Did feminism destroy womens' place in the world, when they tacitly allow men to take women's places in sports, advertizing and other areas?
Join the film discussion on Telegram in the Freedom Film Festival group, or just click on: https://t.me/+6aObiVwbNqk3NzIx
—–
This week, FFF is featuring:
Affirmation Generation: The Lies of Transgender Medicine
Detransitioners Michelle, Laura, Cat, David, Joel and Abel tell the stories of their gender distress, transgender medicalization, and subsequent detransition. Without diagnostic clarity or mental health evaluations, their doctors quickly affirmed them as "transgender," and mindlessly ushered them along the path of medical transition. (The "gender-affirming care" is the only treatment recommended by the American Academy of Pediatrics.) These young people were harmed irrevocably by the doctors they trusted.
AFFIRMATION GENERATION demonstrates how the "one-size-fits-all" medicalization – the "gender-affirming care" – has failed these patients.
The stories of the detransitioners are examined by twelve leading experts with decades of clinical practice treating gender-distressed patients: psychotherapists Lisa Marchiano, Sasha Ayad, Stella O'Malley, physician-scientist Lisa Littman, endocrinologist Dr. William Malone, MD; Licensed Marriage & Family Therapist Stephanie Winn, sociologist Dr. Michael Biggs, pediatrician Dr. Julia Mason, NYT best-selling writer Lisa Selin Davis, and LGB activist & lifelong Liberal Democrat Joey Brite, among others. The 90-minute documentary cites 45 peer-reviewed medical and journalist articles.
———-
FFF screenings are at the Wearehouse in Weare, NH and is for members of the Wearehouse, but… you can become a member for a day for $5!
We'll have popcorn on the house, and you can bring food and beverages of your own choice. We have water, coffee and tea, but not soda or beer.
Thanks to our Supporters!
Supporter