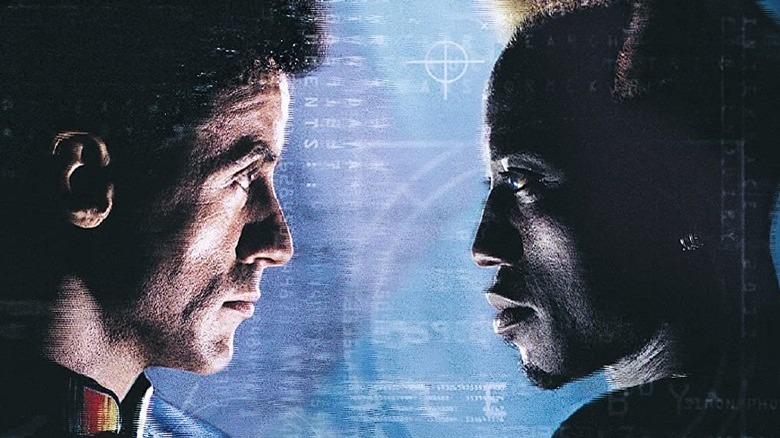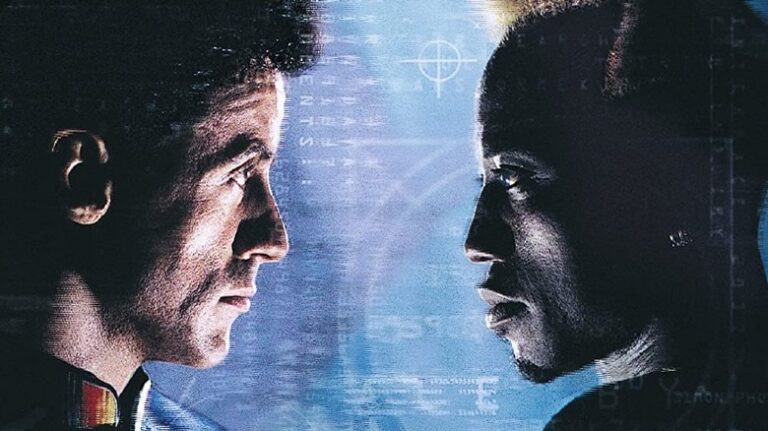 Where
445 S. Stark Highway
,
Weare
,
03281
Event Registration Fees:
$5
An event by:
More Information:
Once a month, we've decided to show a dystopian future science fiction movie, and several people suggested Demolition Man. It has been called the most under-rated film of the 90's. One thing of interest to agorist libertarians is that an underground society had developed in response to the authoritarian society that had been created.
Demolition Man is a 1993 American science fiction action film directed by Marco Brambilla in his directorial debut. It stars Sylvester Stallone, Wesley Snipes, Sandra Bullock, and Nigel Hawthorne. Stallone is John Spartan, a risk-taking police officer who has a reputation for causing destruction while carrying out his work. After a failed attempt to rescue hostages from evil crime lord Simon Phoenix (Snipes), they are both sentenced to be cryogenically frozen in 1996. Phoenix is thawed for a parole hearing in 2032, but escapes. Society has changed and all crime has seemingly been eliminated. Unable to deal with a criminal as dangerous as Phoenix, the authorities awaken Spartan to help capture him again. The story makes allusions to many other works including Aldous Huxley's 1932 dystopian novel Brave New World, and H. G. Wells's The Sleeper Awakes.
Demolition Man is interesting in the predictions it made that bear looking at today:
The movie doesn't get everything right, but it gets just enough right to be interesting.
First, the big things it gets wrong: (1) Crime did not go up in the 1990s. It went way down; (2) There was no massive Southern California earthquake in 2010; and (3) Toilet paper is still in use. In fact, it's in demand. (In the world of "Demolition Man," that hygienic function is handled through a mysterious process involving three shells.)
Other predictions come close enough. "Demolition Man," made during the height of the AIDS crisis, anticipated two other sexually transmitted epidemics (fictional STDs called NRS and UBT in the film) in the intervening 39 years. Those didn't happen – not yet – but in the film's future world, "physical contact greetings" have been abolished. Those greetings are on hold now, and it's just possible that, by the time this pandemic is over, the social custom of shaking hands may be suspended indefinitely.
At one point in the film, someone has a board meeting in which all the participants but one are seen on a series of small screens. That's close to imagining videoconferencing technology such as Zoom. There's also mention of the fact that everyone has been "lojacked" — that is, that they've had a tracking device installed. We have cell phones that accomplish pretty much the same thing.
There are TV phones everywhere. In the 20th century, everyone anticipated them, but no one quite grasped that most of the time people would just as soon not see each other, or allow themselves to be seen. And so the car phone here has a video screen.
There's a reference to Arnold Schwarzenegger's having been president. That never happened, but considering that he became governor of California 10 years after this film's release, that's uncannily close. There's also a reference to Jackie Chan, years before he became well known in the United States.
But by far, the most fascinating thing in "Demolition Man" is the way it anticipates the bifurcation of American culture. On the surface, it shows a middle and upper class living in a placid, antiseptic world in which no one is able to say anything offensive, and in which everything unhealthy has been made illegal. And then, under the ground, there exists a thuggish and resentful underclass that eats rats and revels in shocking the upper class.
See you Monday night at Freedom Film Festival!
Thanks to our Supporters!
Supporter