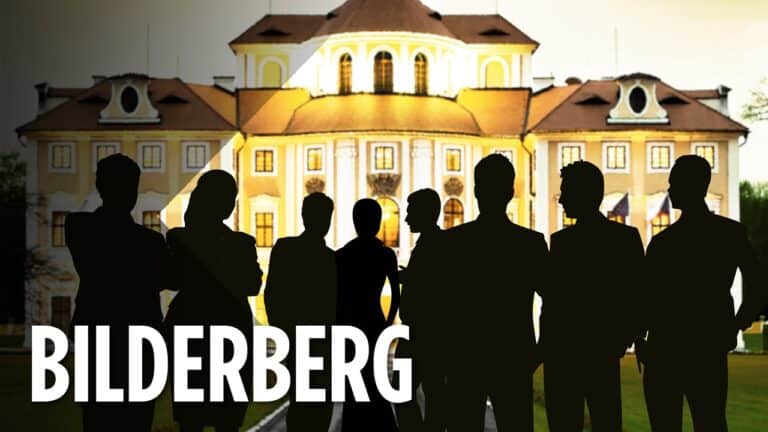 Where
445 S. Stark Highway
,
Weare
,
03281
Event Registration Fees:
$5
More Information:
Tonight's feature film is here: https://rumble.com/v25qbtg-bilderberg-the-movie.html
Bilderberg is being held in Lisbon, Portugal soon, so we thought this topic was apropos. Pestana Palace Hotel, Lisboa:
https://wikispooks.com/wiki/Bilderberg/2023
The Bilderbergers run the world… at least they want to. Find out the real history of this secret elite cabal of aspiring world rulers and how independent researchers have strived to expose them over the years.
Freedom Film Festival presents this weekly movie/video at the Wearehouse. This week's film is an overview of Bilderberg and we'll have a collection of short documentaries available to augment the main fare.
We screen films in the barn at the Wearehouse to members – you can become a "day member" for $5. We've got coffee, tea, water and popcorn, and you are welcome to bring your own food (sometimes someone will order out for pizza) and please bring your beverages of choice.
The Wearehouse is at 445 S. Stark Highway in Weare and is between Dunkin's and the Dollar General store. See the calendar at thewearehouse.org for other fun and educational events that are going on at the Wearehouse – you may want to become a member… it's an economical way to attend all the events here and get access to events by livestream, if you can't attend in person.
See you at the Freedom Film Festival!
—–
Some other films to support your research:
TruthStream Media (several films): http://truthstreammedia.com/?s=Bilderberg
Inside Story – How powerful is the Bilderberg group?
Bilderberg 2023 in Lisbon Portugal With Press For Truth!!!, May 12, 2023
https://banned.video/watch?id=645e5830594c218d23380fdd
The Turning Point (movie by Dan Dicks)
https://pressfortruth.ca/the-turning-point-full-film/
Bilderberg 2023 This Weekend? Media Blackout?
Bilderberg Member Reveals How Networks Operate
A Brief History of the Bilderberg Meetings
https://www.infowars.com/posts/a-brief-history-of-the-bilderberg-meetings/
Tireless researchers who have followed the Bilderbergers over the years:
Alex Jones (Infowars.com)
Charlie Skelton
Daniel Estulin
Luke Rudkowski (WeAreChange.org)
Jim Tucker (https://www.amazon.com/Jim-Tuckers-Bilderberg-Diary-Government/dp/B01FIWJTHO)
Some anti-globalist groups:
https://wearechange.com
Thanks to our Supporters!
Supporter