Andrew Manuse & Ron Noyes, financial services professionals, New York Life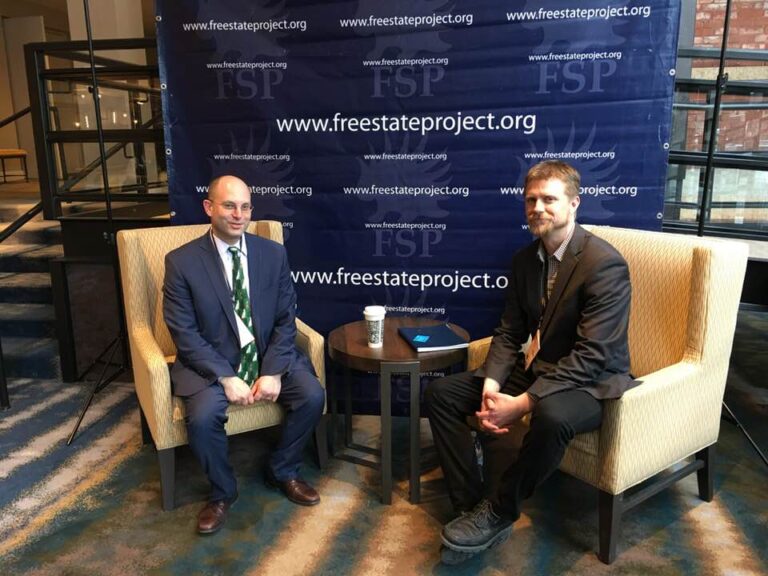 Description:
Andrew Manuse and Ron Noyes have been helping freestaters and liberty-oriented individuals, families, and business owners since 2016 with tax-advantaged, holistic, self-empowering strategies that put them in control of their financial futures, all risks considered. Andrew and Ron have both been involved with the liberty community in New Hampshire for much longer than this, helping in various different forms of activism. They each are raising their own families and thriving within the Free State.
As agents with New York Life, we work directly with individuals, families and businesses and empower them to become masters of their own destiny by protecting their assets and managing their liabilities; planning for emergencies, college education, benefits and retirement; prioritizing their goals with tax diversification strategies; and leaving a legacy that they control.
Special Offer:
Financial analysis and advice, life insurance planning, infinite banking, buy-sell agreement funding, key person funding, executive compensation, executive bonus planning, succession planning, retirement planning, college funding, building non-correlated assets, tax-efficient investments, special needs planning, estate funding, mortgage protection, income protection, distribution planning, private pensions, income annuities, indexed annuities, fixed deferred annuities, variable annuities, mutual funds, investments, disability insurance planning, long term care insurance planning, wide network of professional referrals.
Location:
Service Distance:
100 miles
Address:
3 Lee Circle
,
Derry