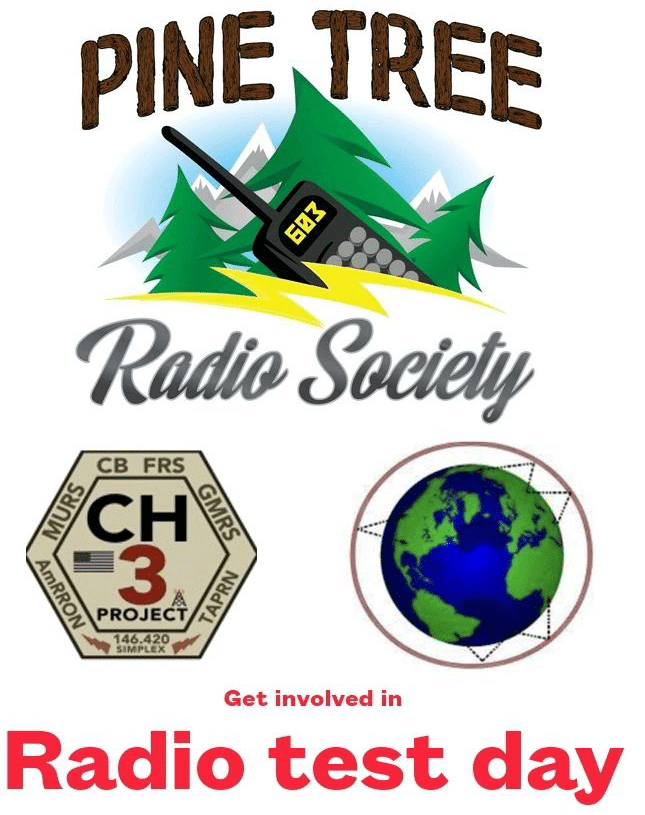 Where
445 S. Stark Highway
,
Weare
,
03281
Event Registration Fees:
$5
An event by:
More Information:
The Pine Tree Radio Society (PTRS) helps organize a 3-3-3 test day on the 3rd of every month and this month it falls on the same day as a Freedom Film Festival film night, so we worked together to pick out a radio-themed movie: Pirate Radio USA – see the announcement for the film here: https://freestate.app/events/weare/networking/pirate-radio-usa-fff-film-night/
In case of emergencies, when power and communications go down, the best fallback for calling for help when you need to is radio. With so many frequencies and so many possible times of day, how do you find someone listening when you are calling out? Also, have you tested your radio lately to see if the battery is charged and if you know how to tune in a station? Hence, a test day – this way, you familiarize yourself with your radio and how to use it when everything else is down.
A nationwide plan has been developed called the 3-3-3 plan and PTRS has modified that only slightly for use in New Hampshire and we can bring you up to speed on that procedure Monday night at the demonstration session that we will be running. The most important thing to know now is that attempted contacts will be made at 6PM and 9PM, so come early (5PM) to prepare for the first attempt and later for the 2nd attempt. You can grab a sandwich or some pizza and join us to watch a documentary film between the 2 sessions – Pirate Radio USA. Here's more detail on the film: https://freestate.app/events/weare/networking/pirate-radio-usa-fff-film-night/
It'll be a fun night with some good folks!
The Wearehouse is a welcoming community center in Weare for events like these and you'll want to come back for all the other events that are held here. The house appreciates a $5 minimum donation each for facilities costs to keep the lights and heat on.
Thanks to our Supporters!
Supporter