Google Data Studio - Setup & Modeling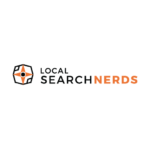 Currency Accepted:
Cash
Credit Card
Check
Trade
At Local Search Nerds, we had a stellar 2022 year. As part of our 2023 initiatives, we would like to upgrade our current reporting to be in Google Data Studio. It's a big change for us, and we're hoping the right person with the right knowledge. Here's what the gig entails:
1. Linking up our Google properties to Data Studio: Analytics, GA4, Search Console, GMB, etc.
2. Linking up our external rankings tools to Data Studio
3. Modeling the data, setting up dimensions & metrics,
4. Helping build our base set of reports and visualizations
5. Creating client-specific reporting URLs for sharing.
Since this is a project, we're looking for bids and a timeline. We need to have this done before end of Q1. If it can be done before mid-February even better! This gig is remote, so no in-house presence needed. If you've got a computer and internet access, that's plenty. We'll provide access to various properties for setup & configuration. Experience with modeling in GDS preferred as we can't train for this (we're pretty strapped for time as it is). As for payment methods – we're happy to work with you on what is best.